VoiceLeader
Be the voice everyone listens to.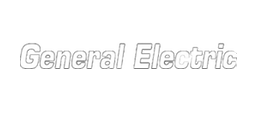 VoiceLeader training provides the option to sing or speak with coaching that avoids traditional formulas and gets right to the point. Natural tone, pacing, confidence and empathy emerge from a connection to inner mission. No previous ability is needed and participants experience the charismatic and engaging quality of authentic, value-driven presence. Leaders inspire, teams are elevated, and the results are simply transformational.
Claude has introduced an innovative approach to helping leaders develop their presence. Through the act of singing (and being coached in the presence of other executives in the program), participants lay bare their intentions and emotions, stepping well out of their comfort zones. As I've witnessed, this is not at all about singing, but about taking risk, setting and delivering on intention, daring to be vulnerable in order to lead more powerfully. I've watched participants transform in a matter of 20 minutes, from meek and introverted managers to bold leaders able to convince us of their goals. Claude expresses subtle skills of coaching, helping each participant stretch without breaking and turning each individual coaching session into group learning. He has tremendous empathy and respect, but remains independent and therefore able to help participants grow quickly and steeply. Claude teaches leaders how to fill the room, achieve what matters most to them, and connect with their audiences. And he does this with almost no lecture, but with caring, finesse, and creativity.
-JOANNA BARSH
DIRECTOR EMERITUS
McKINSEY & COMPANY
Offered At:
The U.S. House of Representatives
Siemens
JPMorgan/Fleming
Sprint
General Electric
N.A.S.A.
Ethos Trial Training
Vistage International
Johnson & Johnson
Voya
Genzyme
The Hartford
Altria
The Center for Creative Leadership
Maersk Shipping
N.Y.U.
PixelMEDIA
MIT Sloan School of Management
The Conference Board
Zachry Construction
The Young President's Organization
The Women's Leadership Forum
The Boys and Girls Club of America
Sobi
Kaiser Permanente
The Madison Square Garden Company
The Juilliard School
The NYU Music Therapy Graduate Program
The Rubin Academy of Music and Dance in Jerusalem
The New York Actors Institute
Claude Stein
is a Multi-Platinum award winning voice coach with clients on every major record label.
Faculty:
Massachussets General Hospital Leadership Academy
The Center for Professional Excellence
Mobius Executive Leadership
The Omega Institute
Esalen Institute
The New York Open Center
Kripalu Center for Yoga and Health.
Main Stage Keynotes:
The National Speakers Association
The International Coaches Federation
The Creative Problem Solving Institute
The Qualitative Research Consultants Organization
The Global Sufficiency Network
The California Workforce Association
The World Bank
Pro-Bono Programs:
Every Voice Counts
The Mastery Foundation
The Global Sufficiency Summit.
The Boys and Girls Club of America
The Authentic Leadership Institute